Yunis (Japanese ユニス) is one of the many Guild Receptionists found within Mezeporta Square. She is apart of Mezeporta's Guide Daughters.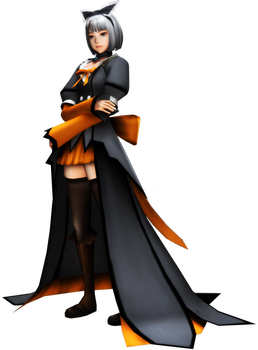 Personality
Yunis is a relaxed person that loves to talk a lot.
Background
Not much is known about her past, however, she has a interesting love for Lavasioth. She finds this Piscine Wyvern "cute", even showing a sort of obsession for them. Yunis wonders if there is a hairstyle somewhere based on the Lavasioth.
Appearance
Yunis has white hair and wears a black dress that has patches of orange on it.
Sources
Ad blocker interference detected!
Wikia is a free-to-use site that makes money from advertising. We have a modified experience for viewers using ad blockers

Wikia is not accessible if you've made further modifications. Remove the custom ad blocker rule(s) and the page will load as expected.