Yunis (Japanese ユニス) is one of the many Guild Receptionists found within Mezeporta Square. She is apart of Mezeporta's Guide Daughters.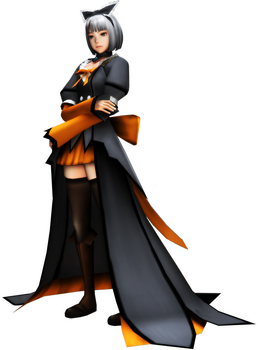 Personality
Yunis is talkative, yet quite relaxed.
Background
Not much is known about her past, however, she has a interesting love for Lavasioth. She finds this Piscine Wyvern cute, even showing a sort of obsession for them. Yunis wonders if there is a hairstyle somewhere based on the Lavasioth.
Appearance
Yunis has white hair and wears a black dress that has patches of orange on it.