Mckrongs -
TALK - 20:51, March 26, 2011 (UTC)
Welcome to my talkpage! I only have one request, and that is to not mess up my talkpage! Oh, need something from me? Go talk to me here. Be sure to sign with four tildes so I would know it's you! =D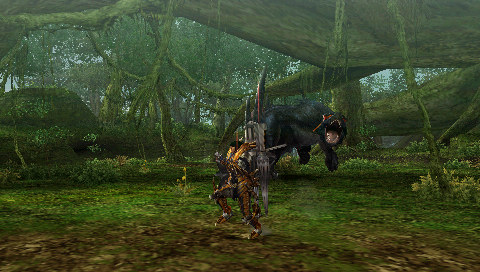 Wiki Contents
Here is an outline of important pages on the wiki.
Monster Hunter
Wiki
For Fun
Archives
Start Your Message After This Section
Hello Mckrongs, sorry about adding photos and not adding an edit summary. I'll look over the rules and regulations for next time. I'm trying to help update the armors and weapons. I am curious as to how I could add a page that links to "Weapons" and another that links to "Armor", so that when someone rolls over Mh4 under the Games tab they can click that instead of going to the "Monsters" tab. :)
I'm attempting to help out as much as I can, If there is anything I can do please let me know.
Hello Mckrongs I just wanted to tell you that the new muddy icon isn't the muddy icon, I think it is the icon for Neru's webs. Laken64 (talk) 20:29, October 8, 2013 (UTC)
Piercingthesky (talk) 23:37, October 3, 2013 (UTC)Piercingthesky
Hello Mckrongs, just to let you know be on the lookout for a red cloud icon for the virus so I can add it to the status effects page, anyway should it be on Goa's page or not? Wait found it https://www.google.com/search?site=imghp&tbm=isch&source=hp&biw=1920&bih=802&q=feral+wvyern+virus&oq=feral+wvyern+virus&gs_l=img.12...3864.36366.0.38058.40.11.12.17.0.0.58.517.11.11.0....0...1ac.1.30.img..20.20.583.HLXu6NnITCA#q=feral+wyvern+virus+icon&tbm=isch Laken64 (talk) 23:08, November 2, 2013 (UTC)
Hello Mckrongs!  I've been really interested in assisting with data collection/research for MH4, since finding a centralized repository for it (in English) has been difficult, if not impossible.  I do have a copy of MH4 (and stream it at least a few days of the week) and have pretty much just been jotting down information in my own personal documentation, but I would like to be able to disseminate it and overall help the community in general (if possible).
Please let me know if I should be contacting someone else regarding this; I just kind of arbitrarily chose to message you since it seemed as though you were one of the most active admin/users on this Wikia.  Thank you!
Shinokodomo (talk) 05:29, October 4, 2013 (UTC)
Link Armor
I rendered the Link Armor:
Joe333red (talk) 13:45, October 4, 2013 (UTC)
Re:
Yes i did enlarge it to render it XD.Joe333red (talk) 00:25, October 5, 2013 (UTC)
MH4: Armor Skill List
I apologize for what happened to it. I happened to look at someone's edit, and it looked like it had unraveled a section. So, I undid the edit. But when I did, it unraveled everything. I was going to go back a few edits and get it back together, but the preview showed that it would all still be unraveled. 
I don't know how to fix what happened. And I don't want to make it any worse.   EmeraldBlade(Talk) 21:56, October 10, 2013 (UTC)
Info on MH4 Monsters and Areas
I wanted to ask if you wanted me to find and post info on the Monsters and Areas of MH4? Also the area that Dara Amadyura is fought in from what I've seen so far,doesn't have any info but I believe it's the highest mountain in the Heavenly Mountains. BannedLagiacrus (talk) 13:35, October 12, 2013 (UTC)BannedLagiacrus
Cool. I would do Frontier's Monsters but they are complicated in ways(Atleast some of them)like the way Shanthien flys(It's on its Ecology page)and the info on Dhisufiora is just wow(If you get a chance look at it on that wiki and you'll see what I mean). Anyway, I posted info on some of the MAWs if not all of them and I'll start looking around for info on the Areas and Monsters. Edit:There is a icon for the Caeserber Subspecies on one of the pages of the MHO BlogBannedLagiacrus (talk) 13:57, October 12, 2013 (UTC)BannedLagiacrus
http://i2.sinaimg.cn/gm/2013/0607/U8496P115DT20130607230322.jpg BannedLagiacrus (talk) 14:45, October 12, 2013 (UTC)BannedLagiacrus
Monster Template help
Drexzen - One box of butthurt in every slash!
TALK - Drexzen (talk) 04:34, October 17, 2013 (UTC)
Hi, i was gonna make an Espinas Rare Subspecies Monster Template and the link that you gave me in the chat, well, give me this

<Name of the Monster>

Topics:


Overview]]

Guides|Guides]]


Attacks|Attacks]]


Ecology|Ecology]]


[[<Minion and Boss Equipment> (leave blank if there's no minion)

Equipment|Equipment]]


Carves|Carves]]


Photo Gallery|Photo Gallery]]


Videos|Videos]]


I'm not an expert at this but can you help me so i can make the template? :3
MH4 Armor Template
Answered my own question, never mind :D The Gold Guild Knight 23:39, October 17, 2013 (UTC)
MH4 Monsters and Areas
I don't know if you saw but I've been posting the info on the monsters on the Theory Blog if thats okay. Also, I'll be posting info on the areas soon enough and most likely tomorrow. BannedLagiacrus (talk) 00:34, October 18, 2013 (UTC)BannedLagiacrus
Deletion Pages
Hey MCK, you're not in chat so I thought I would ask you here. Could you grant me that temporary admin status so I can work on those deletion pages? It is Saturday morning where I am so it gives me the longest amount of time. The Gold Guild Knight 14:53, October 19, 2013 (UTC)
Hidden Lightning (talk) 16:31, October 26, 2013 (UTC)¿Existence of a Red Slagtoth?Hidden Lightning (talk) 16:31, October 26, 2013 (UTC)
Hidden Lightning (talk) 16:31, October 26, 2013 (UTC)Behind the normal SlagtothHidden Lightning (talk) 16:31, October 26, 2013 (UTC)

MH4's Slagtoth
To let you know, the Slagtoths in MH4 are possibly the "Red Slagtoths" that were talked about in MHP3 and MH3U. It was said from special conditions that they turn a red color in the Volcano. BannedLagiacrus (talk) 01:25, October 27, 2013 (UTC)BannedLagiacrus
Just asking few things
Just wanted to ask if your wiki is ever going to make pictures for MHP3rd's GS and also a Section for MHP3rd HD version for the ps3 version .
BlackArashi (talk) 01:36, October 28, 2013 (UTC)BlackArashi
Is this right??
Checking facebook MH players and looked at Kogath..He says Crimson Fatalis is NOT in UNKNOWN FOREST.
(Copied from Oct. 24 message..) If you see Crimson Fatalis in the Unknown Forest, it is DEFINITELY HACKED! Stay away from these quests if possible. Her health is all fucked up (too low) and she is not supposed to spawn here naturally. The damage she does is also incredibly low (I shouldn't survive hits that easily while NAKED!).
Her carves also seem to be messed up. The only parts that I could carve were scales and shells, with a horn showing up VERY rarely. She still has 9 carves, but it takes more than those items to make her equipment. You don't get any rewards or break rewards either, so I'm not sure how people have her equipment.
Bottom line, stay away from this quest if you ever see it. It will NEVER be a legit quest. She does have an actual quest, since we've seen her intro before (she's in the same lava battleground as Akantor), but we haven't figured out how to unlock her yet.
Mr TR011 05:13, October 29, 2013 (UTC)
MHF-G4
This is just the new area that is coming in G4 from 4gamer and this is the new weapon class appearing in G4 from mhsouga. If you ask the new weapon has been known for awhile now and we learnt about the new area afew days before Baruragaru was released. BannedLagiacrus (talk) 03:47, November 4, 2013 (UTC)BannedLagiacrus
Yep, its a new weapon class and the 1st one in Frontier, not an existing one. You could ask the Frontier Players if you want to be sure since Frontier is not my strong side in the series. BannedLagiacrus (talk) 12:37, November 4, 2013 (UTC)BannedLagiacrus
MH4's Monster Classes and Ecology Page
If you ask what makes a certain monster class that class in MH4, its still unknown. As far as I know, they haven't released anything about them yet. All we really can go by is the monsters in those class and why they are in that class. I know Garara Ajara was put into the Snake Wyvern class because its body structure, behavior, and skeletal structure were different from other classes. I also know that Goa Magara was put into the ??? class because its true nature was unknown and that it was recently being studied by the Guild. BannedLagiacrus (talk) 00:16, November 7, 2013 (UTC)BannedLagiacrus
Apologies for bothering you but, I can't think of anything else to post for Nerusukyura's Ecology page. I may not know what to post but I do know afew things about it. BannedLagiacrus (talk) 02:57, November 7, 2013 (UTC)BannedLagiacrus
Work
Just wanted to say thanks for the awesome amount of work you've done on the site in recent weeks. It makes me feel very lazy by comparison! Though in fairness, after next week (when I have two massive essays due and two mid-term exams) I might have more time to go round fixing stuff up. ;-) Lord Loss (talk) 10:16, November 8, 2013 (UTC)
Dang, you've been working hard on this wiki lately and you've been working on here more than most of us have done in awhile. Anyway, nice work so far and also, I still find it cool that Plesioths apparently eat each other while their in the mother's womb kinda like some sharks. BannedLagiacrus (talk) 23:57, November 11, 2013 (UTC)BannedLagiacrus
Specific Game Page
Would you like to delete it, or do you think it could be useful in the future? I am not doing anything with it anymore. The Gold Guild Knight 00:07, November 12, 2013 (UTC)
Re: SGP
Go ahead and delete it. Only reason I haven't is because I can't =D The Gold Guild Knight 00:30, November 12, 2013 (UTC)
Confinement Area and 1000 Blade Mt.
I wanted to ask if we need any info on these two areas? BannedLagiacrus (talk) 01:25, November 17, 2013 (UTC)BannedLagiacrus
Zerureusu
The in-game description I can't figure out but I'll see if I can find some legit things about it. I do know one thing for sure, its unknown if it and the UNKNOWN are the same species. BannedLagiacrus (talk) 03:20, November 21, 2013 (UTC)BannedLagiacrus
New Game?
i checked the capcom.jp in english and found a game called MH Smart or something like that.
Mr TR011 (talk) 15:49, December 5, 2013 (UTC)
I'm back
After taking alittle break from MH4 I decided to continue doing what I do best, find out about each monster's ecology and biology. I don't know why but I feel I do best with this since I like animals and their characteristics in general like chameleons and frogs. Anyway, I hope that you don't mind if I do this and, I was able to confirm that the Terra Shogun's and Plum Daimyo's colors are due to their diet so that debate about it can finally end. BannedLagiacrus (talk) 04:19, December 11, 2013 (UTC)BannedLagiacrus