Drexzen - One box of butthurt in every slash!
TALK - Drexzen (talk) 11:10, September 24, 2013 (UTC)
Hello and welcome to my Talkpage, leave me a message if you have any questions.
*Note: Always put a signature on your message or else i will not respond or may not find you*.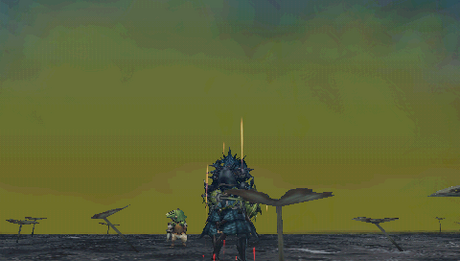 You deleted mh4 village
What are you doing?the official mh4 information was right.you delete it.dont make me mad,man.Dragon Slayer Ornstein 10:38, March 3, 2013 (UTC)
MH4
From official Monster Hunter 4 website,and btw.....yes,im using google translate.But the information about nerusukyura sleep attack was right.Dragon Slayer Ornstein 10:45, March 4, 2013 (UTC)Dragon Slayer Ornstein.
Rumoured ED
What don't you get when I say "rumoured" that there is another elder dragon. Leave it alone, please.
do it again and i will report you. 1st warning. Edit: my apologese. read the wrong side of the page.. thought YOU vandalized my page. again.. my apologese
Dark Jinouga (talk) 15:03, April 26, 2013 (UTC)Dark Jinouga
yeah heh >.> sorry about that. i try to keep a pretty good watch on this place especially since some awcs have been fucking with the mh3u pages not that long ago. lol my apologese again.. i feel bad for being that fast to acuse. thank you for the help.
Dark Jinouga (talk) 15:12, April 26, 2013 (UTC)
MHFG
My edits
Hey,
sorry, it is not my intention to troll, maybe I just suck bad at editing. I'm just replaying MHF1 and noticed, that some of the quests in the Guild-Quest-Section of this game have missing unlock-requirement and/or couloured variations of the monsters listed. Therefore my intention was to edit it for those out there, that play MHF1. For myself, it didn't look that bad while editing but perhaps i've done something terribly wrong. What was it, that made the edits fail?
Sorry for the inconveniences,
Hunter Argorok (talk) 22:55, August 15, 2013 (UTC)
Undoing Edits
The Gold Guild Knight - A BARREL of laughs!
TALK - The Gold Guild Knight 23:01, August 15, 2013 (UTC)
In your edit summaries when undoing edits, could you please not use the words "You fail at editing" it might make people unsure about making future edits that could be very helpful. Thanks :D
Re
I can assist you better inside the chatroom, so if you can hop in there I'll give you tips
And Isn't it just Espinas Rare Species, without the Sub part? xD Mckrongs 04:38, October 17, 2013 (UTC)
Wasn't the notes important ? If not then my bad for posting something extra and useless
Ryu Takashii (talk) Ryu Takashii
No problem Drex xD, and sure I will do the edits now. Azo369 (talk) 11:00, October 19, 2013 (UTC)
Rollback
Hello there. Under the agreement of majority of the Staff Team I have given you Rollback rights. The only feature that it adds to your editing capabilities is the ability to easily revert edits with the Rollback button. You are free to participate in our Board to discuss ideas for the Wiki.
Welcome aboard. :D Mckrongs 17:02, October 20, 2013 (UTC)
Rollbacker
CC Images
The Gold Guild Knight - A BARREL of laughs!
TALK - The Gold Guild Knight 16:41, November 2, 2013 (UTC)
Those images were great, I will use 4 of them. Those and my other images should last me 2-3 more contests. And if you took those images yourself, you should grow up to be an MH photographer lol. Such clear images :D thanks
Re:Shark
Thanks a lot. And your profile and talk page are both beautiful, especially your god tier swag. The Gold Guild Knight 21:08, November 13, 2013 (UTC)
Christmas Avatar
Tis beautiful, thanks a lot The Gold Guild Knight 00:51, December 6, 2013 (UTC)
Page
It still shows up. The Gold Guild Knight 11:51, December 10, 2013 (UTC)