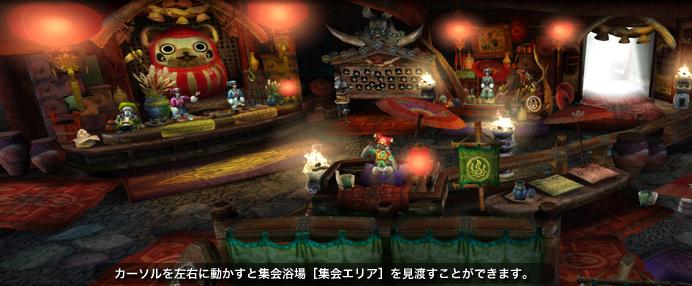 Yukumo Bath area
Bandai San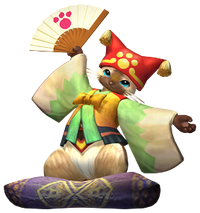 This system is known as "series", He is sitting beside the entrance of the bath area.
Can be play in multiplayer.
Hot Sping Quest
This is the felyne that give you Hot Spring and Drinks quest.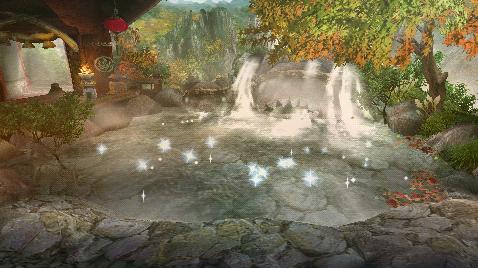 After clearing the hot spring quest, you can upgrade the gathering hall hot spring water and can provide better effect.
Drinks Quest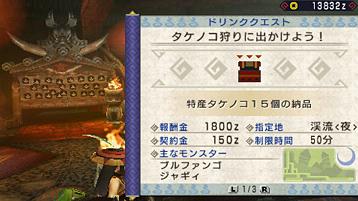 You can unlock more type of drinks that provide you with better skill by doing the drinks queat.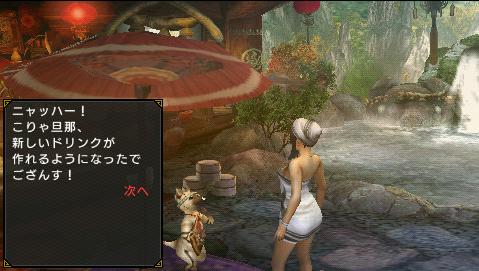 Drinks Shopkeeper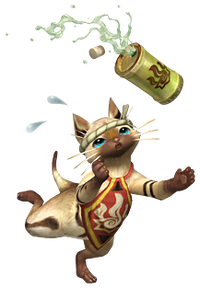 As the felyne kitchen has removed, but we still can boost our skill by drinking drinks from the drinks shopkeeper beside the hot spring.
Players can have a drink along with friends.
More drinks can be unlock to activate better skill by going on a drink quest.
Everytime players need to activate some skills before quest and they need to enter the gathering hall, then enter the hot spring zone, so there is a direct passage for players to enter the gathering hall.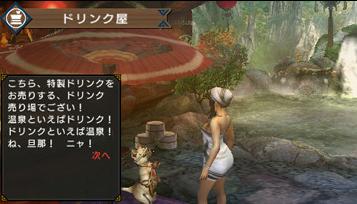 Different selection of drinks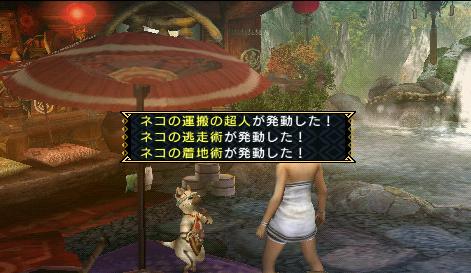 Ad blocker interference detected!
Wikia is a free-to-use site that makes money from advertising. We have a modified experience for viewers using ad blockers

Wikia is not accessible if you've made further modifications. Remove the custom ad blocker rule(s) and the page will load as expected.