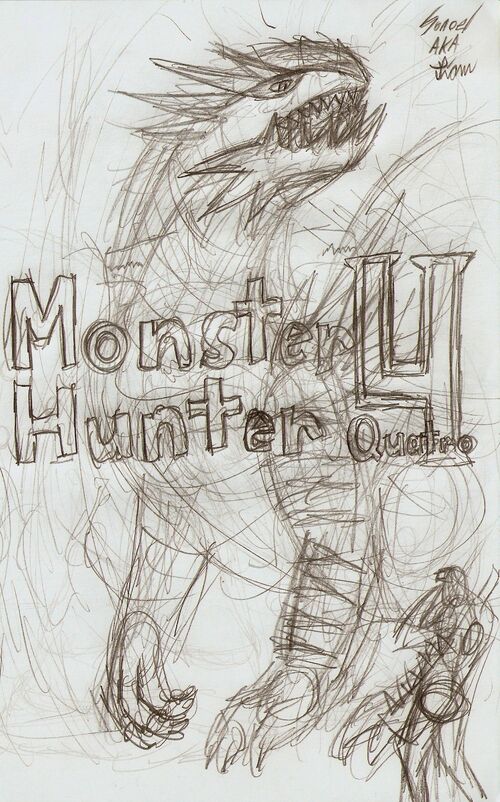 Since i am sick today and yesterday I started on my Entry for Countjoe's art competition.
This is not my description of the monster that will be included with the final copy.
The theme was a flagship monster so I looked at the old game covers and monsters and found some things in common.
1. They all are unique as in a new species except for the flying wyverns
2. They all were in an awesome pose
and
3. That stupid hunter in the hunter armor and his Gs were in most of them...lol
So here's the preview what do you think.
Link to competition http://monsterhunter.wikia.com/wiki/User_blog:Countjoe1/Monster_Hunter_Art_Competition!_ROUND_1!
Just a preview not Final copy.