Monster Hunter 3 G is announced for the Nintendo 3DS. What do you do?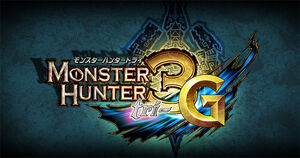 So most of us know now about Monster Hunter 3 G. It becomes available in Japan at the 10th of December 2011. Going to save up for both the Japanese 3DS and the game? Buying a bundle? Or waiting until it hits countries outside of Japan? How pumped are you for MH3G? =D
Purchase Links
Coming Soon
Japan's Wii U bundle. Available upon launch of the Wii U in Japan.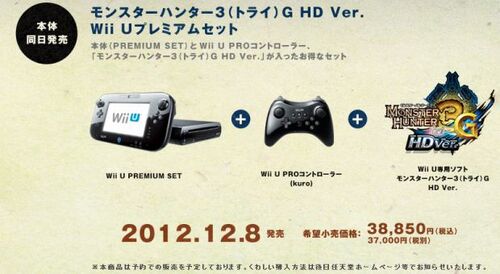 Ad blocker interference detected!
Wikia is a free-to-use site that makes money from advertising. We have a modified experience for viewers using ad blockers

Wikia is not accessible if you've made further modifications. Remove the custom ad blocker rule(s) and the page will load as expected.