Ad blocker interference detected!
Wikia is a free-to-use site that makes money from advertising. We have a modified experience for viewers using ad blockers

Wikia is not accessible if you've made further modifications. Remove the custom ad blocker rule(s) and the page will load as expected.
Please read Frontier: Frequently Asked Questions first before asking anything about the release of Monster Hunter Frontier.

Hm, from A Wikia Contributor (who was actually User:PicantePants), we have received a link for Monster Hunter Frontier's latest update: Season Forward 1, which was announced weeks ago.
http://www.mh-frontier.jp/preview/forward1/index.html
Trailer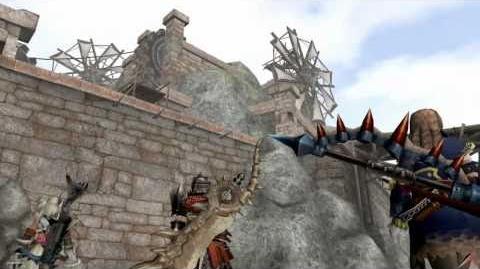 New Monsters
The flagship monster for Season Forward 1 is a new Elder Dragon called Rukodiora.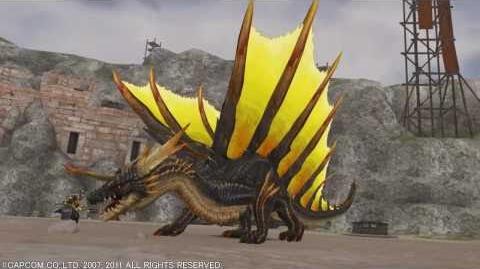 00:30

MHF『フォワード.1 特異個体 クシャルダオラ』

00:34

MHF『フォワード.1 特異個体 フルフル亜種』

HC Kushala Daora

HC Red Khezu

00:29

MHF『フォワード.1 特異個体 ヒプノック繁殖期』

HC Breeding Season Hypnocatrice
Armor
http://www.mh-frontier.jp/preview/forward1/newarmor/index.html
Images for this section coming soon.
Areas
The Area also seemed to have a new type of Dragonator, as seen in the Trailer.
The Area also features Ballista and Cannon areas.
There also seems to be a contraption for traveling to other areas of the base.
Changes in old Areas. Seems to be that weather will now be implemented.
Gu-Ku
The duck that appears at the end of the trailer... a new pet introduced in Forward 1 similar to Poogie.
It apparently has its own pond.
Updates History
2011/4/20

Forward 1 was now released.

2011/4/15

Sections for HC Kushala Daora, Red Khezu, and Breeding Season Hypnocatrice Released.
Weapons section released. Weapon Image renders in this blog post coming soon.
Unknown section of the preview website released.
More information about Interceptor's Base.
More Information about Mezeporuta square

2011/4/8

New Move Video for Rukodiora
Images for Violent Laviente
HC Monsters Kamu Orugaron, Nono Orugaron and Pink Rathian Videos released
New Armor sets introduced, including Rukodiora's.
More information about Duck
Armor Stats on Goushu Kirin Armor
More Information about the modifications in old Areas

2011/4/1

New Monsters, Rukodiora and Violent Laviente
New HC Monsters introduced
New Area
Information about Mezeporuta square
Modifications in old Areas
Duck?
Goushu Kirin Armor introduced
Credits: