Ad blocker interference detected!
Wikia is a free-to-use site that makes money from advertising. We have a modified experience for viewers using ad blockers

Wikia is not accessible if you've made further modifications. Remove the custom ad blocker rule(s) and the page will load as expected.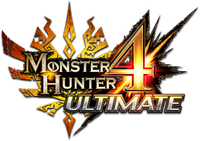 Hey Hunters. Monster Hunter 4 Ultimate will appear in this year's Electronics Entertainment Expo, known as E3. IGN made a list of games that will appear in the event, with Monster Hunter 4 Ultimate and a couple of Capcom and Nintendo titles included on the list. [1] This was later confirmed by Yuri of Capcom-Unity, and the official Monster Hunter page on Facebook.
As E3 2014 comes closer, we here at the Monster Hunter Wiki will keep you hunters updated on what will be going on for the event. Please check back often for updates.
Will you be attending E3 this year? What are you hunters most excited for in regards to Monster Hunter 4 Ultimate? Share your thoughts below by leaving a comment!
Additionally, Wikia will also be present at E3 2014. See User:Matt Hadick's Blog Post for more information.
Capcom's E3 2014 Monster Hunter Livestream Schedule
GregaMan of Capcom-Unity recently posted Capcom's Livestream schedule for E3 2014. [2]
Time
Tuesday
Wednesday
Thursday
10am
PST
Monster Hunter 4 Ultimate
with Producer Ryozo Tsujimoto
12pm
PST
Monster Hunter 4 Ultimate
with Producer Ryozo Tsujimoto
Monster Hunter 4 Ultimate
1pm
PST
Monster Hunter Freedom Unite for iOS
Gallery
Videos
Video

01:42

Monster Hunter 4 Ultimate - E3 2014 Trailer

Title
Monster Hunter 4 Ultimate - E3 2014 Trailer
by Monster Hunter
Video

01:44

Monster Hunter 4 Ultimate E3 Trailer PEGI

Title
Monster Hunter 4 Ultimate E3 Trailer PEGI
by Official Capcom UK
Video

01:42

Nintendo 3DS - Monster Hunter 4 Ultimate E3 Trailer

Title
Nintendo 3DS - Monster Hunter 4 Ultimate E3 Trailer
by Nintendo
Video

02:22

Monster Hunter Freedom Unite for iOS - E3 Trailer

Title
Monster Hunter Freedom Unite for iOS - E3 Trailer
by Monster Hunter
Video

04:06

E3 interview with Ryozo Tsujimoto - Monster Hunter 4 Ultimate

Title
E3 interview with Ryozo Tsujimoto - Monster Hunter 4 Ultimate
by Official Capcom UK
Past Livestream Broadcasts
External Links