For the Monster Hunter Frontier fans, did you know that subscription for Monster Hunter Frontier is currently free? For the upcoming Monster Hunter Frontier Forward.3, playing Frontier is absolutely free of charge from January 11th till January 25th. All you need to do is to install Frontier and register for the game.
Your chance to play Frontier for two weeks? Haven't tried Frontier yet? Want to experience hunting some of the epic monsters like Rukodiora and Gogomoa? Play Monster Hunter Frontier now!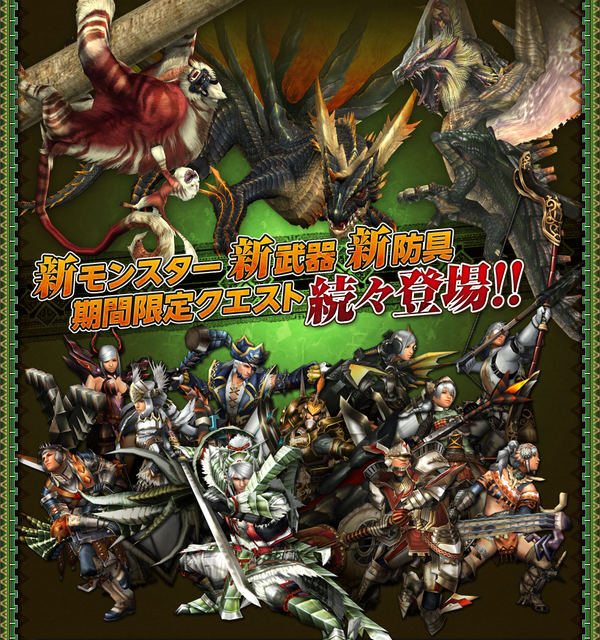 External Links

Oh and, since it's been a year since I last saw this person in the game...
Ad blocker interference detected!
Wikia is a free-to-use site that makes money from advertising. We have a modified experience for viewers using ad blockers

Wikia is not accessible if you've made further modifications. Remove the custom ad blocker rule(s) and the page will load as expected.