NOTE:

Posting in all caps are considered spam, and results to deletion of your post. Persistent posting in all-caps results to a block of your account from this wiki.

Err, by popular request? Discussion blogs for the new monsters! =D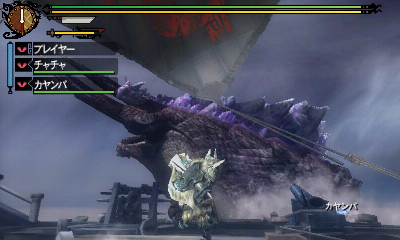 Comparison

Hallowed Jhen Mohran
Jhen Mohran
Video

03:28

N3DS『モンスターハンター3(トライ)G』 プロモーション映像②

Title
MH3G: Second Trailer, featuring Hallowed Jhen Mohran
by CapcomChannel
Comments? Discuss here!

Main Article: Hallowed Jhen Mohran.
Purchase Links
Coming Soon
Japan's Wii U bundle. Available upon launch of the Wii U in Japan.