Today I played Frontier again after waking up from yesterday. This time around, I played with Picante.
I get to be more familiar with the controls now. I'm using a Gunlance (骨銃槍 or Bone Gunlance), and I'm now less into accidentally using Wyvern's Fire. It's funny how the Wyv Fire is fast on reloading, but it's either probably on my week bonus, or it depends on each individual Gunlance. Can't say which is which.
Firstly, Picante shared some supplies with me. We went to this Guild Area and there was this box that can be used to transfer items.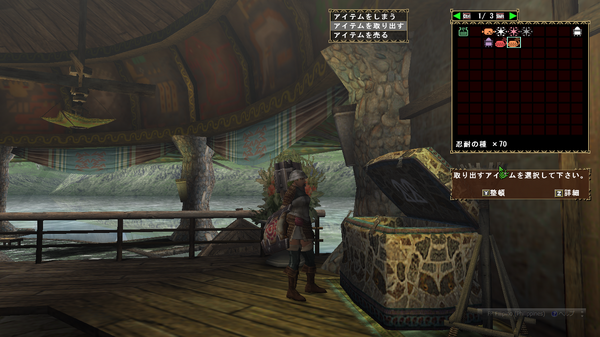 Then I just noticed the small boxes on the bottom-left. The boxes are for F Key Item presets, pretty much like a shortcut to the items you carry. The number above is the amount of the item that you currently carry. Say, you set Max Potion to F1 and you don't have a max potion with you, the amount displays as "00". When I set Well-Done Steak to F4, just pressing F4 in a hunt can instantly use the meat, given that I have it in my bag space.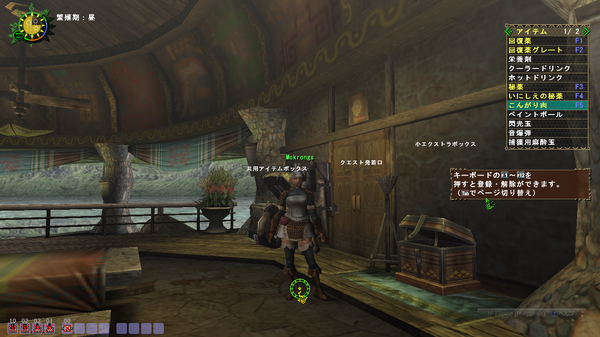 Next, Picante introduced me to Frontier's kitchen system. He probably vouched for my meal like in MH3, so I got it for free as well. It requires though to sit on the same table.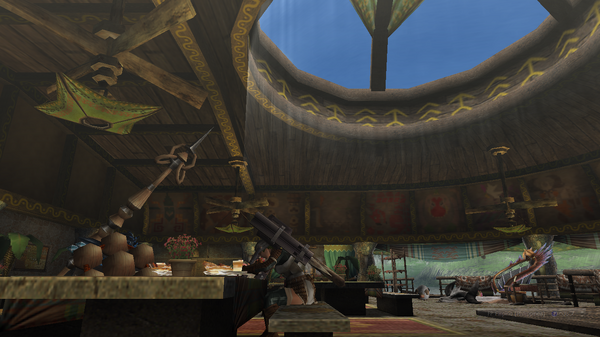 And so hunting begins.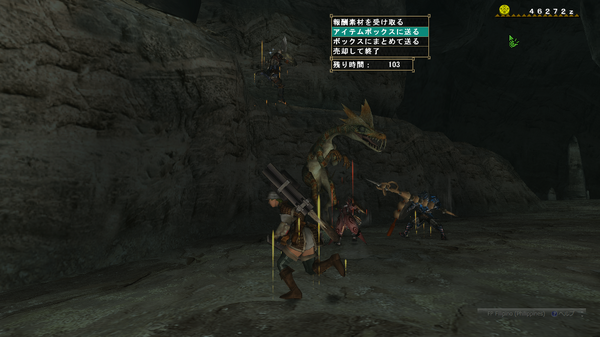 That is one large Gendrome. o-o
My first Daim Daim in Frontier <3
Just for the sake of MAD xP
And to finish off, a Gypceros.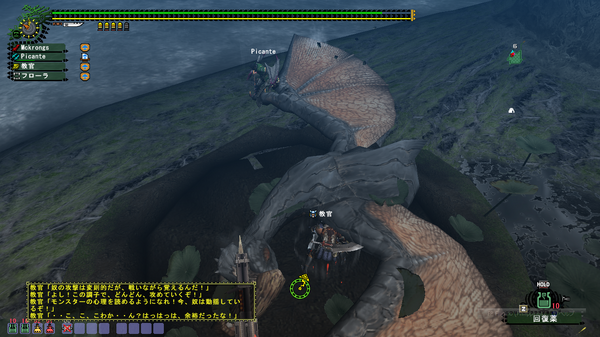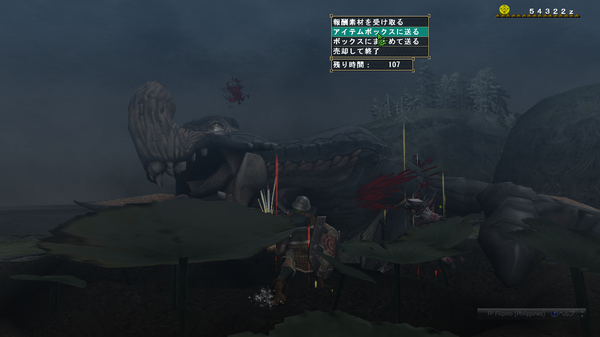 Lolrape.

After this blog post, I'll probably continue my reports in my blogpost website at http://www.mckrongs.blogspot.com/ to avoid clutter in this wiki. I just wanted to share to you guys my experiences in Frontier, and hopefully I'd get people to play it as well.
Ad blocker interference detected!
Wikia is a free-to-use site that makes money from advertising. We have a modified experience for viewers using ad blockers

Wikia is not accessible if you've made further modifications. Remove the custom ad blocker rule(s) and the page will load as expected.