The launch date of the new comic, Monster Hunter Comic Anthology, will be on December 1,
the date of launch of the new MHP3rd, see the image: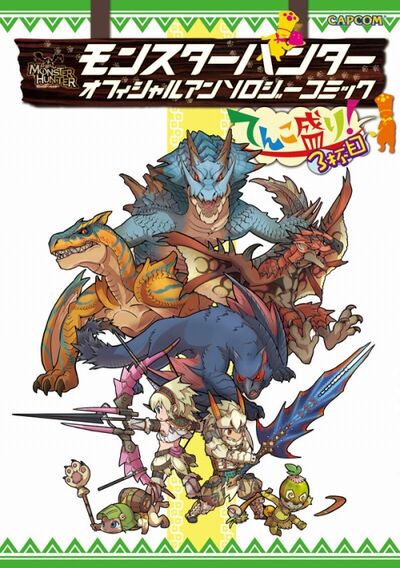 Release Date ◆: December 1, 2010 (Wed)
Price ◆: 840 yen (tax included)
Publisher ◆: Capcom
site link: http://www.4gamer.net/games/107/G010746/20101116023/
what you think about this??
Ad blocker interference detected!
Wikia is a free-to-use site that makes money from advertising. We have a modified experience for viewers using ad blockers

Wikia is not accessible if you've made further modifications. Remove the custom ad blocker rule(s) and the page will load as expected.