Hello, and welcome to Monster Appreciation Week: Steel Uragaan!
We're really racing through the Portable 3rd Subs now! I promise next week won't be a subspecies.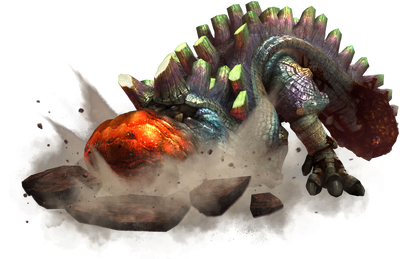 In-Game Description
Monster Hunter 3 Ultimate

A metallic subspecies of Uragaan with an unusual diet that allows it to create a powerful, noxious gas. The gas permeates the rocks on its body, which then emit foul fumes when scattered. Like regular Uragaan, they can travel quickly by rolling.
MH3U Equipment
Hunting Horn
Japanese


ドヴォンヴァ
ドズルヴォンヴァ

Translation


Cindervone
Scaldrovone
Meltrovone

Hammer
Japanese


メルトナックル OR 爆鎚ジャイガン

Translation


Meltroknuckle
Uragantic Hammer
Uragantuan Hammer

Long Sword
Japanese


クロムマイト
クロムバルツ

Translation


Chrome Mazurka OR Chrome Waltz
Videos
No intro video. Then again, what interesting things could you do in a Steel Uragaan Intro?
Video

05:47

Monster Hunter 3 (Tri) G HD Ver. - Steel Uragaan (G-Rank) 4 players online

Title
MH3 Ultimate Steel Uragaan
by GSD993
And as always, you can hunt the ordinary Uragaan!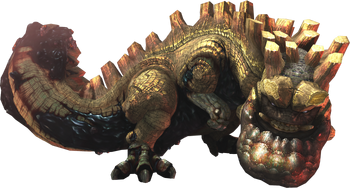 Ad blocker interference detected!
Wikia is a free-to-use site that makes money from advertising. We have a modified experience for viewers using ad blockers

Wikia is not accessible if you've made further modifications. Remove the custom ad blocker rule(s) and the page will load as expected.