Hello, and welcome to Monster Appreciation Week: Crimson Qurupeco!
A different Sub this week (and rest assured, Ultimate is packed with those, so there'll be plenty over the coming weeks).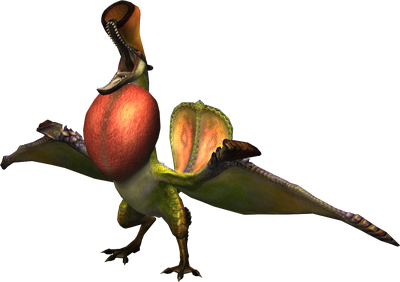 In-Game Description
Monster Hunter 3 Ultimate

A subspecies of Qurupeco with vivid crimson plumage and the same aptitude for mimicry and dance. Flints in their wings allow them to generate electricity, which can be discharged as either shocking jolts or intense flashes of light.
MH3U Equipment
Switch Axe


Japanese

スパークルペッコ
ボルトペッカー

Translation

Sparqlepeco
Peco Volt
Peco Glitz

Gunlance
Japanese

サンダーフェザー
サンダーバード

Translation

Thunder Feather
Thunderbird
Thunder Ark

Hammer
Japanese

エレキトリコック
デンコウペッカ

Translation

Peco Lectro
Peco Lightning
Peco Lectrocution
Alas, no intro video this week. Here's some randomly selected gameplay instead:
Video

09:48

G Rank Crimson Qurupeco - MH3U

Title
G Rank Crimson Qurupeco - MH3U
Provided by Ihgzial
And of course, you can always hunt the original Qurupeco as well!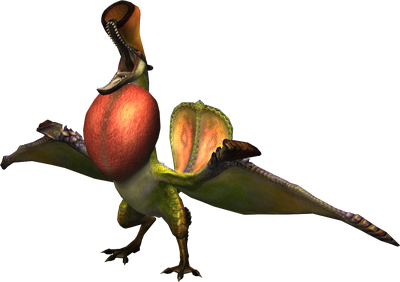 Ad blocker interference detected!
Wikia is a free-to-use site that makes money from advertising. We have a modified experience for viewers using ad blockers

Wikia is not accessible if you've made further modifications. Remove the custom ad blocker rule(s) and the page will load as expected.