Comments

81
Monster Appreciation Week: Abyssal Lagiacrus
Hello, and welcome to Monster Appreciation Week: Abyssal Lagiacrus!
The last Rare Species this week, and the last monster you unlock to fight in Monster Hunter 3 Ultimate. Isn't he cool?!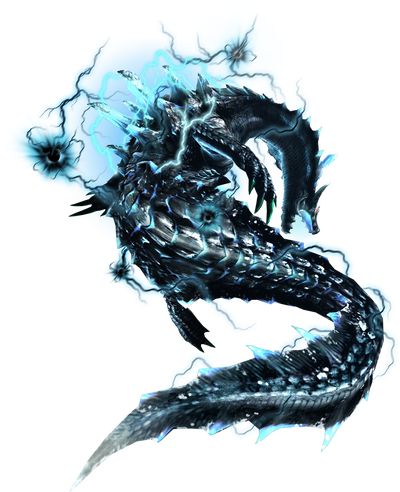 In-Game Description
Monster Hunter 3 Ultimate

A rare species of Lagiacrus known only from an ancient scroll:

From the abyss' darkest cave
Comes the master of the wave
Consumer of the world entire
Devil of the sea most dire
Fear it as you fear the grave.
Equipment
I really hope we got these images legitimately.
MH3U G-Rank Weapons
Videos
Video

06:54

Monster Hunter 3 (Tri) G HD Ver. - Abyssal Lagiacrus 4 players online

Title
Abyssal Lagiacrus (Group)
provided by GSD993