Welcome back to Monster Appreciation Day! As you've probably guessed, we're moving back to Unite monsters, and we've decided to start at the bottom and work our way back up. Although some of you probably despaired at the sight of MAD focusing on these 'dromes, think of it this way; we'll be going through every single monster in Unite, so no-one will be missing out on hunting their favourite monster!


Oh, and this is better than the time we did just Giadrome on its own.


So, without further ado... "feel free to use this blog to discuss and share your stories, either from today's endeavours or a previous hunt!"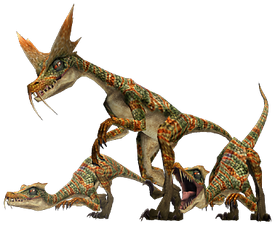 '"Equipment View in Progress"
Ad blocker interference detected!
Wikia is a free-to-use site that makes money from advertising. We have a modified experience for viewers using ad blockers

Wikia is not accessible if you've made further modifications. Remove the custom ad blocker rule(s) and the page will load as expected.