Welcome to Monster Appreciation Day: Monoblos!
Use this blog to discuss and share your stories, either from today's endeavours or a previous hunt.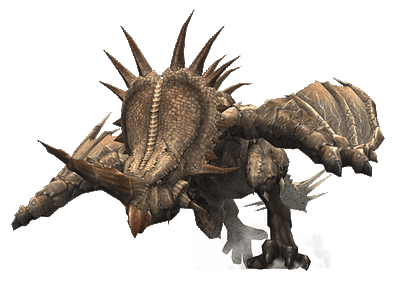 I'm sorry, but that's literally the best picture we have of Monoblos. We do have some cool Hunting Card artwork, though!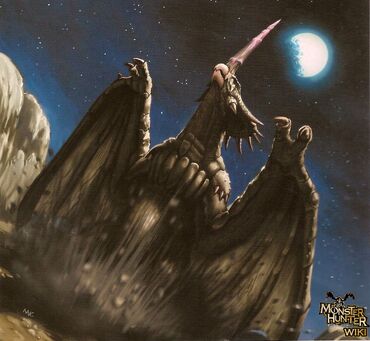 C'mon, you know you want to use this oppertunity to farm for Monoblos Hearts anyway.
MHF2 and MHFU Weapons
Longsword

Sword and Shield
Notes: Monoblos Club can be upgraded further, but only into Diablos or Kirin-based weapons.

Dual Swords
Notes: Dual Diablo+ can be upgraded further, but only into Black Diablos/White Monoblos based Dual Swords. In addition, Dual Diablo and Dual Diablo+ both require Diablos parts.

Lance
MHFU X-Armor Skills
Blademaster
Reckless Abandon+1
Adrenaline+1
Detect
Demonic Protection
And of course, you can hunt Monoblos' very own Subspecies, White Monoblos!


(No, we don't have a good image of him, either).