Welcome to Monster Apprecition Day: Giadrome!
Use this blog to discuss and share your stories. Be in today's endeavors or a previous hunt, this is where you post it.




Feel free to check out Snow's Blog for information! Here's some equipment:
Weapons
Great Swords
GoldnSerpentblade G -MHFU exclusive
Sword and Shields
Snake Bite G -MHFU exclusive
Dual Swords
Snow Venom -MHFU exclusive
Snow Venom+ -MHFU exclusive
Glacial Medusa -MHFU exclusive
White Death G-MHFU exclusive
Hunting Horns
Giadrome Balloon G -MHFU exclusive
Gunlances
Blizzard Gunlance G -MHFU exclusive
Light Bowguns
Shotgun (White) G -MHFU exclusive
Armor
Low Rank
PelletS Up
Psychic Vision
High Rank
Evade +1
Snow Resistance
Fire Res -5

Evade +1
Snow Resistance
Fire Res -5
Other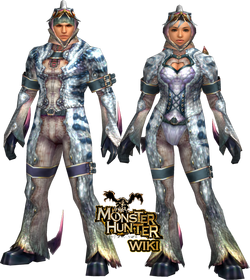 Check out pages like the Giadrome Ecology and the Giadrome Carves!

Happy Hunting!
Ad blocker interference detected!
Wikia is a free-to-use site that makes money from advertising. We have a modified experience for viewers using ad blockers

Wikia is not accessible if you've made further modifications. Remove the custom ad blocker rule(s) and the page will load as expected.