I'm just thinking about what new weapons the monsters already confirmed will get (some will probably get old designs back):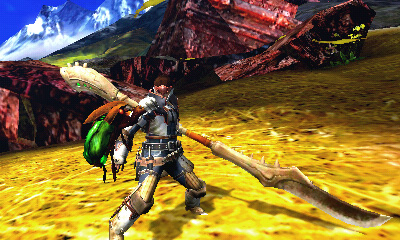 Old monsters:
Yian Kut-Ku
I'd love a Yian Kut-Ku Switch Axe along with (finally) a Gunlance for it. Also I could imagine having a Kut-Ku Insect Rod. Some pretty early fire weapons in the game.
Gypceros
Again Switch Axe, but also the Charge Axe seems good for Gypceros. I'd also like to see a Gypceros Long Sword, though I don't think that will come.
Rathalos/Rathian/Tigrex
They will probably cover all weapon types, so not much to talk about them.
Gendrome
I could imagine a nice(-looking) Charge Axe for him. Other than that not much.
Congalala
I think the Insect Rod is right for a Congalala weapon. Other than Switch Axe I couldn't think of more new weapons for him.
Velocidrome
Insect Rod again. Don't think any other weapons.
Great Jaggi
Both Insect Rod and Charge Axe seem possible for a Jaggi weapon.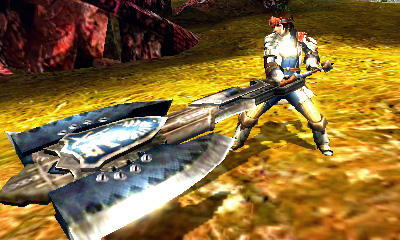 New monsters:
Kechawacha
I think most weapons would have water attribute. I'd love to see a Bow of him and Gunlance. Hunting Horn seems possible too as well as the Insect Rod. Then maybe a Great Sword, Sword and Shield and a Lance. LBG and HBG... we'll see.
Tetsucabra
A Long Sword may be a good weapon type for him. I hope for a Gunlance and Switch Axe. Hammer, maybe, and Great Sword. Dual Swords I could imagine too. For the new weapons Charge Axe seems more likely to me. Rest is open.
Nerusukyura
Hard to tell, I guess Lance, Bow, Sword and Shield and Hunting Horn. Also Insect Rod seems good. More I cannot think of right now.
Gore Magala
As (supposed) Flagship monster it will probably have any kind of weapon.
Ad blocker interference detected!
Wikia is a free-to-use site that makes money from advertising. We have a modified experience for viewers using ad blockers

Wikia is not accessible if you've made further modifications. Remove the custom ad blocker rule(s) and the page will load as expected.