Hello, and welcome to Monster Appreciation Week!
This week we look at the very first boss monster most very old monster hunters have faced and hunted for, Velocidrome!
In-Game Description
Monster Hunter 4 Ultimate

Alpha monsters that lead Velociprey packs. Larger than their brothers and with a more prominent crest, Velocidrome use their strong hind legs to leap at prey, pinning them with sharp claws before calling for others.




Threat Level (危険度): ★★★
Monster Hunter 4 Ultimate Equipment
Blademaster


Gunner

Interesting Facts About Velocidrome
Velocidrome in the Everwood are known to be unusually quicker than ones seen in other regions.
Some Velocidrome have been seen spitting strange substances from their mouth. These Velocidromes have a strange sac that has variety of materials in them such as Farcasters and corrosive acids, which combines with their salvia, allowing them to spit a wide variety of substances at prey.
Some Velocidrome have unusual colored scales.
Many materials from Velociprey help people live healthy lives.
Occasionally, Velociprey packs are known to raid villages for food and will sometimes raid villages if food is scarce.
Videos
Video

00:32

Kogath - Monster Hunter 4 - Velocidrome Intro

Title
Kogath - Monster Hunter 4 - Velocidrome Intro
Provided by Kogath
Video

17:01

Let's Play Monster Hunter 4 007 - Ein verlorener Velocidrome GER

Title
Monster Hunter 4 Velocidrome Gameplay
by MHVuze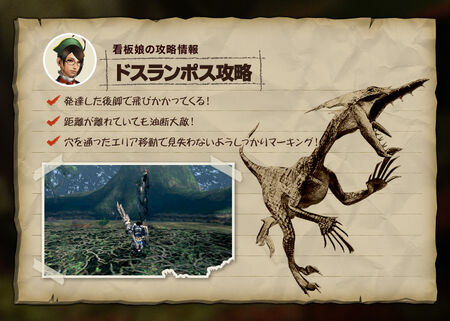 Ad blocker interference detected!
Wikia is a free-to-use site that makes money from advertising. We have a modified experience for viewers using ad blockers

Wikia is not accessible if you've made further modifications. Remove the custom ad blocker rule(s) and the page will load as expected.