Hello, and welcome to Monster Appreciation Week!
This week we look at the honey-loving bear, Arzuros!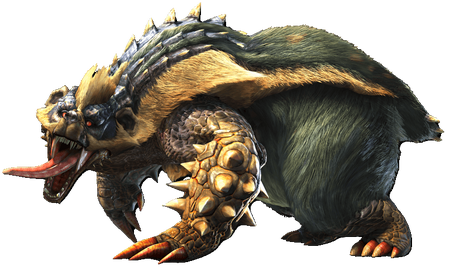 In-Game Description
Edit
Monster Hunter Generations

Beasts known to dwell in humid forest and mountain regions. Though known more for fishing and standing upright to collect honey, their thick claws and heavy forearm plating allow them to deliver powerful blows to any aggressor.




Threat Level (危険度): ★★★
Monster Hunter Generations Equipment
Edit
Blademaster


Gunner


Honey Hunter
Defense Up (S)
Attack Down (S)

Honey Hunter
Defense Up (S)
Attack Down (S)

Constitution +1
Defense Up (S)
Attack Down (S)

Constitution +1
Defense Up (S)
Attack Down (S)
Interesting Facts About Arzuros
Edit
Order: Pelagusia
Suborder: Hard Claw
Infraorder: Bear Beast
Family: Zuros
Species: Arzuros
Arzuros are primarily found in forest and mountainous environments with high humidity.
From the beautiful blue color of Arzuros's fur, the Guild gave it the title Blue Bear Beast.
These beasts are most well-known for their gluttonous appetite. Arzuros are omnivores that prefer to feed primarily on honey and fish.
The appetite of an Arzuros is relentless, leading to them going through all sorts of troubles to get a meal, even stopping in the middle of battle for a meal.

These monsters are often seen fishing by villagers, though will sometimes steal fish from fishermen if hungry enough.
Arzuros have even been known to attack hunters and steal their honey, when given a chance.

Arzuros usually walk on all fours, but they will rear up on their back legs immediately if faced with a threat. The Arzuros does this to try to scare away threats.
Arzuros's arms have a spiky, thick brace shell. This allows them to both block attacks and to deliver deadly blows onto the foes.

Interestingly, Arzuros's paws are actually eaten by people in some parts of the world.
The braces become thicker as the Arzuros gets older.

Going from head to back, Arzuros has a shell used for protection against predators. This shell bends willingly.

This shell thickens as the Arzuros grows.

To avoid attacks from Arzuros, the Guild tells people to bring Sonic Bomb or Dung Bombs with them for protection. Arzuros have sensitive hearing and smelling.
Zinogre are known to occasionally prey on Arzuros.
Fanged Beast BGM
Edit
| | Title |
| --- | --- |
| Battle Arzuros, Lagombi, Volvidon Monster Hunter Generations Soundtrack | MHP3rd/MH3U/MHX: Arzuros, Lagombi and Volvidon Theme |
Video
Title
MHP3: Opening Movie
by CapcomChannel
Video
Title
Zinogre Ecology
Provided by GSD993
Video
Title
MHP3: Arzuros Introduction Video
Provided by MHP3rdFrance
Video
Title
MHP3: Arzuros 2nd Introduction Video
Provided by MHP3rdFrance
Video
Title
MH3G: Arzuros Introduction Video
Provided by GSD993
Video
Title
MHP3 - アオアシラ
by chinari7
Video

MHX モンスターハンタークロス - ニャンター vs アオアシラ Cat Hunter vs Arzuros

Title
MHX モンスターハンタークロス - ニャンター vs アオアシラ Cat Hunter vs Arzuros
by kormaruR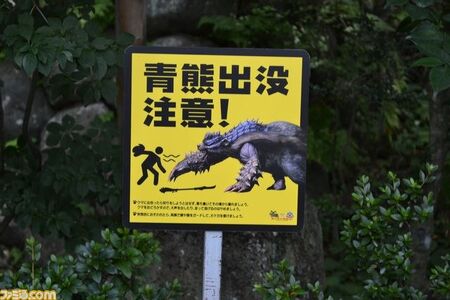 Next Week
Edit