Comments

49
Monster Appreciation Week: Azure Rathalos and Pink Rathian
Ad blocker interference detected!
Wikia is a free-to-use site that makes money from advertising. We have a modified experience for viewers using ad blockers

Wikia is not accessible if you've made further modifications. Remove the custom ad blocker rule(s) and the page will load as expected.
Hello, and welcome to Monster Appreciation Week: Azure Rathalos and Pink Rathian!
As some of you may be aware, Lord Loss is out of town this week, so your friendly neighbourhood Andrew has stepped in to substitute for him. Hooray! This week we discuss the middle pair in the Rathalos/Rathian family.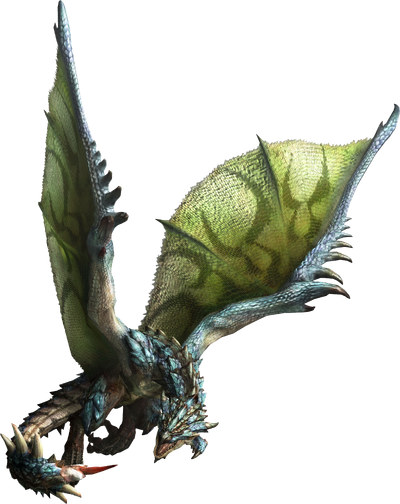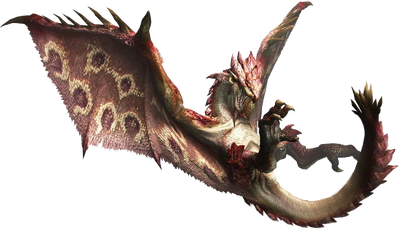 In-Game Description
Monster Hunter 3 Ultimate

An azure-colored subspecies of Rathalos. More mobile than their standard cousin, they locate prey from the air and quickly swoop in for the kill. Once these master hunters select a target, there is little hope of escape.
Monster Hunter 3 Ultimate

A subspecies of Rathian with vibrant pink scales. Pink Rathian wield their toxic tails more skillfully than normal Rathian, using a wide variety of attacks to weaken their prey before eventually moving in for the kill.
MH3U Weapons
Great Sword
Weapon Tree




Auberon
Pale Kaiser

Titania
Blushing Dame
Ljosalfar
Brunnhilde

Lance
Weapon Tree


Blue Tail
Blue Prominence
Soul of Prominence

Light Bowgun
Weapon Tree


Spartacus Soul

Bow
Weapon Tree


Heartshot Bow I
Heartshot Bow II
Heartshot Bow III

Hunting Horn
Weapon Tree


Choral Chordmaker
Choral Chordmaker+

Heavy Bowgun
Weapon Tree


Empress's Blossom
Empress's Flower
Videos
Video

13:15

MH3U Chapter 24 - Pink Rathian (High Moga Village)

Title
MH3U Chapter 24 - Pink Rathian (High Moga Village)
by AzureRadiance17