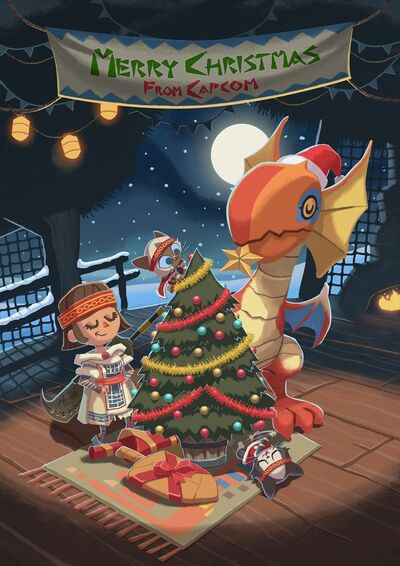 Good evening!
I hope we're all as jolly as can be with family and friends on this Christmas Eve. As has become tradition, I'd like to take a moment to wish every one of you a very merry Christmas and a happy New Year on behalf of the admins here on the wiki. It's been a good year for us MH fans, we've got ourselves our first localized game in three years, and the community seems to be growing every day. Let's hope we all find what we asked Santa for under the tree this year (I for one asked him for an MH4 localization confirmation, but we'll see what becomes of that). Once agan, a happiest of holidays to you all, and all the best for the year to come. Sleep tight!
Ad blocker interference detected!
Wikia is a free-to-use site that makes money from advertising. We have a modified experience for viewers using ad blockers

Wikia is not accessible if you've made further modifications. Remove the custom ad blocker rule(s) and the page will load as expected.