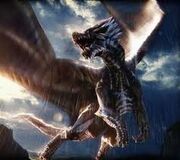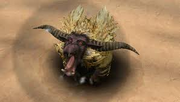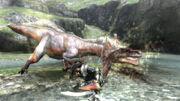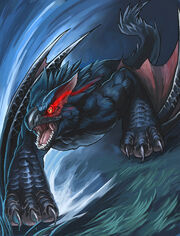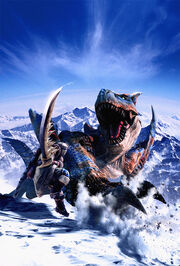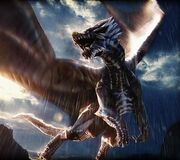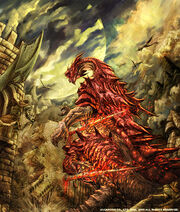 Tigrex1995's Page Edit
A.K.A BLADE.
Edit
Welcome to Tigrex1995's page. Thanks for taking a look at it. The link below will lead you my Youtube Account.
Youtube- http://www.youtube.com/user/Tigrex1995
To the right you will see some Monster Hunter pictures of monsters.
(I dont actually use any blade weapons, I use bows).
Monster Hunter is an action packed game that throws you into a world of quests and monsters. With weapons that only get better as you upgrade them, and armor that gets stronger as you upgrade. With tons of monsters all with different attacks and attributes from fireballs to farting (A Conga and Congalala do this) this game is one of the wildest and most suspensful games you can buy. The number 1 thing to think about is Hunt or be Hunted. 5 stars.