NiteShadeX
Gender: Male
Location: USA
Year Born: 1991

Hunter Info:

Hunter Name:
Daemon
Hunter Rank:
MHF2: Hr6,

MHFU: Hr7

Playing Online?
No, Sadly
MH Games Owned:
Monster Hunter Freedom 2

Equipment:

Weapon:
Great Sword, Longsword, Gunlance, Hammer, Bow
Helmet:
Dark Akantor Mask
Plate:
Dark Akantor Aegis
Gauntlet:
Dark Akantor Claw
Waist:
Dark Akantor Cincture
Legging:
Dark Akantor Hessian

Favorites:

Favorite Monsters:
Akantor, Tigrex, Rathalos, Diablos
Favorite Element:
Dragon, Thunder, Fire
Favorite Ailment:
Sleep, Stun
Favorite Weapon Type:
Siegmund, Smolder Dragonsword, Gun Chariot, Onslaught Hammer, Akantor Bow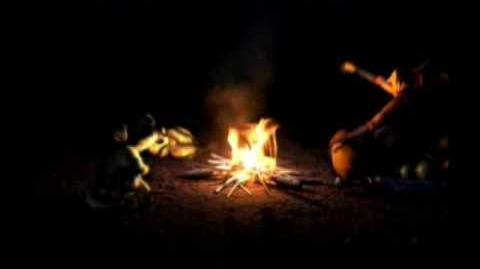 Long time Monster Hunter fan. Logged 500 hours on MHF2. Currently playing MHFU. Expert in all things slow and powerful. I favor larger weapons with high damage output to small more nimble weapons. A quick sidenote about my editing habits, I found I often make multiple changes at the same time, since I will only seem to decide whether I like the way an edit looks after I save the page. It's just the way my brain is wired I guess...
Favorite Weapons: Greatswords, Longswords, Gunlances, Hammers, Bows, Lances. Anything smaller just won't get the job done right. (Don't bother arguing with me, I do enough of that with my brother, he's virtually the exact opposite; so I see the pros and cons of all weapons.)
I'm adept at fighting even G-Rank Tigrex with greatswords. Once I killed G Rank desert Tigrex using Rajang armor, Siegmund, and Feyline Heroics; it was intense.
I'm an extremely proficient GunLancer, mostly Using Silver Rathalos gemmed for Guard +2 and Gun Chariot, that's how I kill Akantor. I've also found the Blizzard Gunlance to be really effective against Diablos breeds, although its slow than using a longsword.
I mostly use longswords as my catch-all class. I can kill most every monster with Longswords, even though with some G-Rank quests that means bringing a healthy supply of potions.
Ingame Progress
Edit
Monster Hunter Freedom 2: Currently retired. It was a good run. Accomplished all my goals and have many happy memories...
Reached hr6 with a whopping 500 hours of play, and thats just on my main. 750 Hours total. Killed everything, and producted hundreds of rare pieces of armor and weapons. Began stockpiling recourses and money for the inevitable Unite upgrade.
Monster Hunter Freedom Unite: Finally bought it. Upgraded all my prexisting characters over to Unite. Completed all Guild quests (stars 1-5) and village elder quests. Currently upgrading whatever weapons I can. Working on completing all High Rank village quests. Also working on my guild card. Total play time, 7 hours.
My Goals
Edit
As far as the wiki goes I intend to do extensive work on the ecology sections and perhaps write a few guides if I have the spare time. It is important for me to bring more information to the table about the various monsters we all strive so hard to kill.
I'd hope to eventually become an admin and acquire a large number of awards for my edits. (I'm also a sucker for achievments on X-Box 360)
I would love to get XLink Kai working, but I don't have the time or the know-how. If anyone knows a good guide that would be a big help.
My contributions
Edit
I have made some serious progress with monster ecologies, and by my estimates I am 50% of the way to a completed ecology section for all monsters appearing in English monster Hunter Titles.
New: As a request, I recently completed the Yamatsukami Ecology. It's probably my best yet, check it out.
The Brotherly Bond that can Pierce the Heavens!
Edit
Ok, the titles quoted from Gurren Lagann, but it worked as a title.
My hunter's name is Daemon, and I fight valiantly alongside my brother (Ryan) who goes by Tyarmik. Together we have felled many large and powerful wyverns, bring swift death using combinations such as Gunlance+Heavy Bowgun: The Fortress-Cannon technique, Greatsword+Dual Blades: Triple Edged Destruction, and Bow+Light Bowgun: Long Ranged Death Dealer. He enjoys light fast weapons and favors evasion where as I enjoy slower weapons that oftentimes can guard.
We have mastered the art of teamwork, demonstrating acts of cooperation such as bring only one hunter with High Grade Earplug so the other may focus on skills such as Sharpness+1, Adrenaline+2, or Reckless Abandon+3. The "earplugged hunter" will kick or shoot his brother after each roar. We are also adept at knocking each other out of the way of attacks. My Gunlances and Greatswords are excellent at this since they can guard after knocking Tyarmik out of harms way; he will do much the same thing with bowguns and crag shots, but when he uses dual blades or sword and shield I'm basically on my own.
We excel at Kirin bombing and using flutes to save each others butts. My one gripe about my brother is he hates getting ready for a fight so I sometimes perform his rudementry duties such as going to the Pokke Farm, Making Sure he has the necessary supplies, and visiting the Feyline Kitchen. But he'll always be ready to help me farm another ruby or brainstem.
Hunter Bios
Edit
Deamon: Title: Ultimate Hero of Heaven & Earth. Standing Roughly 6' 1" at 17 years of age with dark black spikey hair, this quiet hunter will face any beast given the rewards are right and the pay is good. Daemon lives for the thrill of the fight, but acknowledges that he himself is not invincible; he hopes to overcome this by acquiring enough rare and powerful items to defeat any foe. Daemon loves fighting monsters of near god-like status, with the Fatalis trio and Akantor being his greatest challenges.

Tyarmik: Title: Savior of Minegarde. Approximetly 5' 5" at 13 years of age with long silver hair, he is considered by many to be too young to be a hunter. He acts as the constant companion to his older brother and will eagerly assist him in whatever reckless adventure he undertakes. Tyarmik enjoys gathering and slaying quests much more than his elder brother, who sees them as too easy and a waste of time. Tyarmik especially enjoys fighting monsters at the fortress or town where he makes good use of all supplies available to him.
Favorite Armor Skills
Edit
Not necessarily combinations of skills
Reckless Abandon and Adrenaline -More bang for your buck.
High Grade Earplugs and Guard Up -Can't touch this.
Esp and Sharpness Up -Chop till you drop.
Notable Weapons
Edit
| Greatsword | Longsword | Hammer | Hunting Horn | Lance | Gunlance | Sword & Shield | Dual Sword | Bowguns | Bow |
| --- | --- | --- | --- | --- | --- | --- | --- | --- | --- |
| Fatalis Blade | Divine Slasher | Fatalis Buster | Gaoren Bell | Black Dragon Spear | Gun Chariot | Shining Wyvern Blade | Ultimus Heaven & Earth | Gaoren's Fire | Akantor Bow |
| Great Demon Rod | Akantor Katana | Dragon Demolisher | Spirit Dragonwd Horn | Matenro | Gold Dragonwood Gunlance | Azure Ogre Sword | Corpse Blades | Destiny's Hand | Glorious Victory |
| Gaoren Coin | Smolder Dragonsword | Daora's Collosus | Volcanic Rock | Incessant Wolf | Hellstinger | Golden Falchion | Improved Power Saws | Vor Cannon | Exterminator Bow |
| Sentoryu Wolf | Great Demon Halberd | Wolf Torrent | Blood Flute | Roaring Wyvern | Big Slugger | Hi Ninja Sword | Wolf Tessen | Emperor Lao-Shan Cannon | Heartshot Bow II |
| Pael Keizah | Susano Blade | Basarios Bash | War Conga | Babel Spear | Scissor Cannon | Thor's Dagger | Limb Cutter | Gravios Roar | Prominence Bow III |
| Siegmund | Fanatic Dragonwd LS | King Lobster Hammer | Giadrome Balloon | Sanctioned Gunlance | Black Gore Cannon | Wolf Blade | Guild Knight Sabers | Honeycomber | Courageous Wish |
| Khezu Shock Blade | Wyvern Blade "Holly" | Torment (Purgatory) | Cursed Ocarina | Devta Serpentblade | Blizzard Gunlance | Queen Rapier | Insect Slicer | Rajang Barrage | Dragonhead Harp |
| Strategic Blade | Wyvern Blade "Maple" | Sanctioned Gunhammer | | Grayburg Javelin | | Deadly Battleaxe | White Death | Profusion | Blue Kut-Ku Stave |
| Laceration Blade | Frost Ripper | Great Nova | | Thunderlance | | Deadly Hi Frost Edge | | Wolf Do | Queen Blaster III |
| Plesioth Azureblade | Blango Destructor | Anchor Crusher | | Void Gravios Spear | | Odyssey Blade | | Supreme Azure Sakura | Wild Power Bow II |
| Killer's Scythe | Daimyo Cutter | Onslaught Hammer | | White Disaster | | Eternal Strife | | | Hunter's Power Bow III |