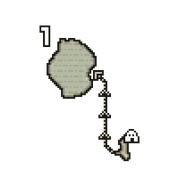 The Tower Summit is an area first introduced in Monster Hunter 4. Visually it is almost identical to Area 10 of the Tower from previous games, though the floor has been modified slightly, with small ledges added to allow for Hunter's jumping attacks.
Gallery
Ad blocker interference detected!
Wikia is a free-to-use site that makes money from advertising. We have a modified experience for viewers using ad blockers

Wikia is not accessible if you've made further modifications. Remove the custom ad blocker rule(s) and the page will load as expected.