Street Cook (Japanese 屋台の料理長) is a chef found within Val Habar.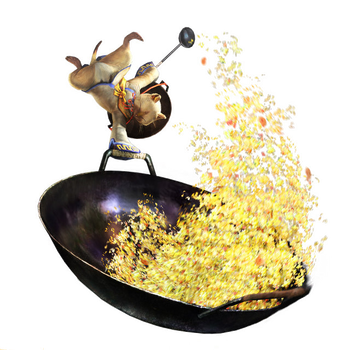 Personality
The Street Cook is a workaholic Lynian. This chef has masterful cooking skills that it has gained in recent years.
Background
During its early days, the Street Cook was just a general cook for Val Habar until one day, this future chef was stopped by a Jaggi pack. This pack was slain by an unnamed hunter. This event led to the Caravaneer inviting the Steet Cook to his caravan as a member, which it gladly accepted becoming a member of.
Appearance
It wears Chinese style chef coat with a pan on its back.
Sources
"Hunter's Encyclopedia 4"
Ad blocker interference detected!
Wikia is a free-to-use site that makes money from advertising. We have a modified experience for viewers using ad blockers

Wikia is not accessible if you've made further modifications. Remove the custom ad blocker rule(s) and the page will load as expected.