The Songstress is a singer found within Dundorma.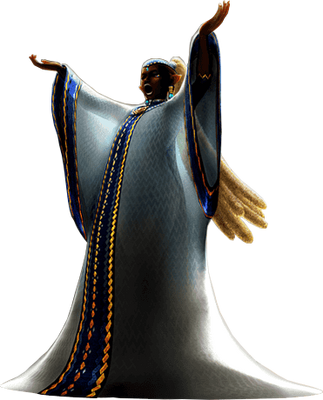 Personality
She is described to be a quiet person that prefers to keep to herself.
Background
The Songstress is the descendant of a wandering folk of Wyverians. Like them, she has devoted her entire life to singing songs that open the mind and describe a sad story that can barely be understood by most. Her songs are said to talk about the nature of the world.
Appearance
She wears a transparent white robe with golden and blues on it.
Sources
"Hunter's Encyclopedia 2"
Ad blocker interference detected!
Wikia is a free-to-use site that makes money from advertising. We have a modified experience for viewers using ad blockers

Wikia is not accessible if you've made further modifications. Remove the custom ad blocker rule(s) and the page will load as expected.