The Songstress is a singer found within Dundorma.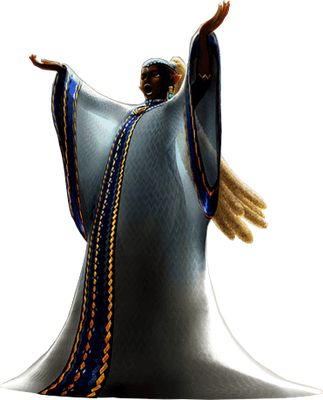 Personality
She is described to be a quiet person that prefers to keep to herself.
Background
Songstress is the descendant of a wandering folk of Wyverians. Like them, she has devoted her entire life to singing songs that open the mind and describe a sad story that can barely be understood by few. Her songs are said to talk about the nature of the world.
Appearance
She wears a transparent white robe with golden and blues on it.