Nargacuga Discussion
Weapons
Monster Hunter Freedom Unite Weapons
Weapons crafted from the Nargacuga are rather powerful; they have mediocre raw but superb sharpness and Affinity (in the region of 50%). To balance their power, the first branch of each individual weapon tree costs 80000z to create. The final form weapons all cost 120000z and require a HvnlyNargaScale to Create. All Nargacuga weapons are upgrades of the weapons created from its close relative, the Tigrex (apart from the Bowguns).
All the final forms of the Narga weapons require a NargaHvnlyScale if it is created directly from the creation menu, however, if you create the Hidden version first, and upgrade it into its final form, you won't have to use a NargaHvnlyScale. It's much more expensive but saves you a precious item which you might need for something else. However you do need two NargaBrainStem for this method which you can get from both high and G-rank Nargacugas. Slightly easier to get than a NargaHvnlyScale percentage wise.
Monster Hunter Portable 3rd Weapons
Switch Axe


Japanese

ヒドゥンアックス
ヒドゥンアックス改
闇夜剣斧【弦月】

Translation

Hidden Axe
Hidden Axe +
Dark Axe "Crescent Sword"

Gunlance
Japanese

ヒドゥンガンランス
ヒドゥンガンランス改
夜銃槍【残月】

Translation

Hidden Gunlance
Hidden Gunlance +
Waning Moon Darklance

Lance
Japanese

ヒドゥンスティンガー
暗黒夜 【黒雨】

Translation

Hidden Stinger
Black Rain Darklance

Hunting Horn
Japanese

ヒドゥントーン
夜笛【逢魔】

Translation

Hidden Tone
Demon's Darkflute

Hammer
Japanese

ヒドゥンブレイカー
ヒドゥンブレイカー改
夜行鎚【常闇】

Translation

Hidden Breaker
Hidden Breaker +
Deep Darkhammer

Long Sword
Japanese

ヒドゥンサーベル
ヒドゥンサーベル改
夜刀【月影】

Translation

Hidden Saber
Hidden Saber +
Shadow of the Moon
Monster Hunter 3 Ultimate Weapons
Monster Hunter 4 Weapons
Weapons Gallery
Armor
Monster Hunter Freedom Unite Armor
Monster Hunter Portable 3rd Armor
Monster Hunter 3 Ultimate Armor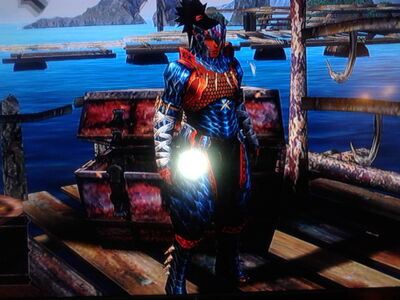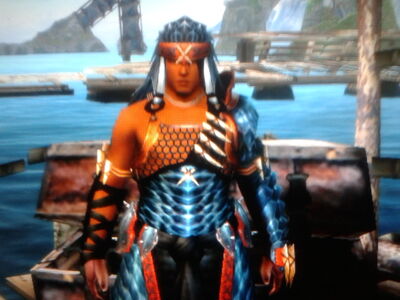 Monster Hunter Frontier G Armor
Nargacuga Armor / ナルガシリーズ
Nargacuga Armor / ナルガシリーズ

Blademaster


Evasion +2 (回避性能+2)
Critical Eye +3 (見切り+3)
Attack Up (Large) (攻撃力UP【大】)
Status Attack Up (状態異常攻撃強化)
Status Pursuit (状態異常追撃)

Gunner


Evasion +2 (回避性能+2)
Critical Eye +3 (見切り+3)
Attack Up (Large) (攻撃力UP【大】)
Pierce/Pierce Up (貫通弾・貫通矢威力UP)
Pellet/Spread Up (散弾・拡散矢威力UP)
Armor Gallery