Ad blocker interference detected!
Wikia is a free-to-use site that makes money from advertising. We have a modified experience for viewers using ad blockers

Wikia is not accessible if you've made further modifications. Remove the custom ad blocker rule(s) and the page will load as expected.
Monster Hunter Hunting Card is a new Trading Card Game using the Monster Hunter Series. Capcom will be starting the series on October 25. The "Monster Hunter Hunting Card" series will consist of Booster packs for 315 yen, Half pre-built decks for 756 yen and Pre-built decks for 1,200 yen.
The Monster Hunter game will see periodic card updates. Following the October 25 debut, Capcom is planning seasonal updates for Winter 2008, Spring 2009 and Summer 2009.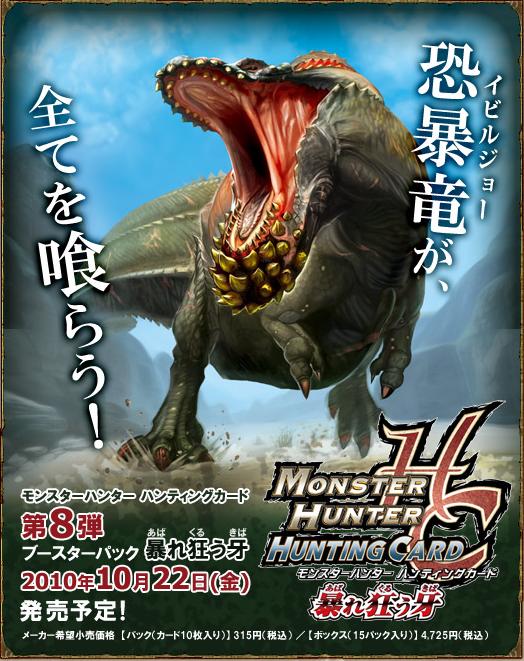 Pages
Monster Hunter Hunting Card Packs
Monster Hunter Hunting Card Game Cards
Monster Hunter Hunting Card Accessories
Monster Hunter Hunting Card Artwork
External Links