Ad blocker interference detected!
Wikia is a free-to-use site that makes money from advertising. We have a modified experience for viewers using ad blockers

Wikia is not accessible if you've made further modifications. Remove the custom ad blocker rule(s) and the page will load as expected.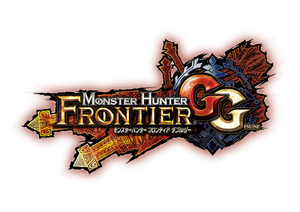 Monster Hunter Frontier G Genuine, formerly planned as Monster Hunter Frontier G4, is set to be the next installment in the Japan-Only Monster Hunter Frontier G series after Monster Hunter Frontier G3.
New Monsters
The Forokururu is a new Bird Wyvern introduced in this update. It sucks up nectar from the surrounding flora to change its color and attributes.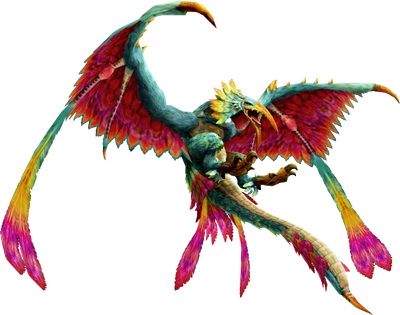 New Weapon Type
The Tonfa is a new Weapon type introduced in this update. It seems to be able to extend it's reach and has the ability to block.
Visual Updates
Monster Hunter Frontier is getting a long awaited graphical upgrade with this new update.
Videos
Video

21:40

MHF-G『第13回 開発運営レポート(動画版)』

Title
MHF-G『第13回 開発運営レポート(動画版)』
by MHFofficial

Video

25:52

MHF-G『第14回 開発運営レポート(動画版)』

Title
MHF-G『第14回 開発運営レポート(動画版)』
by MHFofficial
Video

01:33

MHF-G『新武器種「穿龍棍」イメージPV』

Title
MHF-G『新武器種「穿龍棍」イメージPV』
by MHFofficial

Video

02:06

MHF - GG プロモーションムービー穿龍棍編

Title
MHF - GG プロモーションムービー穿龍棍編
by MHFofficial
Video

02:43

MHF-GG プロモーションムービー 総合編

Title
MHF-GG プロモーションムービー 総合編
by MHFofficial

Video

12:37

MHF-G『紹介ムービー』

Title
MHF-G『紹介ムービー』
Provided by MHFofficial
Updates
Gallery
Notes
External Links