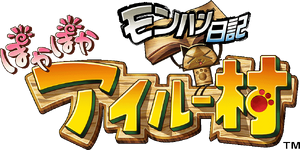 Felyne List

>> female felynes gets a +200 relationship when you give them a dosbiscus.
>> Gold fish gives +150 relationship to all felynes, some will even get a +300 relationship.
>> imported felyne fighter from MHP2G will appear near the peddling felyne granny. Its fighting behaviour (slash/ impact/ bombs) follows its MHP2G
behaviour.
Picture
Name
Appearance, How to Befriend & Role.
Preferred Items
No. 1
マイアイルー
My Felyne
Created by you. You play as this felyne.
-
No. 2
長老
Eldest

Day 1. He will ask you to expand the felyne society, provides some
preliminary help on creating the guild.

Gold fish (+150)

Dosbiscus (+200)

No. 3
情報屋
Informant
Day 1. He will give hints & tutorials for you.
Gold fish (+150)
No. 4
見習い受付嬢
Apprentice Receptionist
Guild on Rank 1. Pick the last option when you talk to her. She will
give you the option to start low rank quests.
Dosbiscus (+200)
No. 5
受付嬢
Receptionist
Guild on Rank 2. She will give you high level quests.
Dosbiscus (+200)
No. 6
イモート
Imhoto
She will give you "G-rank" quests. (Lagiacrus, etc.)
Dosbiscus (+200)
No. 7
管理人
Manager
Complete "管理人のおじいちゃん", clean the "resort" of mushrooms
and bring the chief/ Eldest to meet her, only then will she
befriend you.
Dosbiscus (+200)
No. 8
農場長
Farm Head
Day 1. Complete "農場長クイズ". Quiz Solution here. Talk to him
to improve the farm's productivity by giving him "field fertilizer"
(畑の肥料).
Gold fish (+150)
No. 9
漁場長
Fishery Head

Day 1. Complete "漁場長のお願い". Talk to him to improve the

fishery's productivity by giving him "fishing bait" (釣りのエサ).

Gold fish (+150)
No. 10
マキバ係
Makiba Official
Complete "コポポ探し".
No. 11
採掘長
Mining Head
Day 2. Complete "採掘場を作ろう". Talk to him to improve the
mine's productivity by giving him "mining oil" (採掘の油).
Gold fish (+150)
No. 12
虫取り係
Bug-catching Official
Complete "虫捕り係の大事なモノ".
No. 13
料理長
Cuisine Chef
Complete "とりゅふ探し". Truffel is found at the beach using Poogie.
No. 14
タル爆長
Barrel Bomb Head
Complete "タール一家のタル爆弾". He will create bombs for you.

No. 15
記録係
Archivist
Day 1. Complete "記録係チュートリアル". Talk to her to
exchange items into PP, expand the felyne village &
save your progress.
No. 16
工芸家
Artistic Crafter

Show up after Tent Lv 2. and join with Architect once quests

completed. Talk to exchange PP with decoration items.

No. 17
交易家
Trader

Talk to her to send one of the felyne adventurer on a trading trip
(serves similar role as Trenya). Different locations require different

preliminary items.

No. 18
建築家
Architect

Shows up few days after No. 16 Artistic Crafter appear. Request 3

items to assist Artistic Crafter to "calm down". Both joined after

quests competed. Talk to him to decorate the Tent.

No. 19
衣装係
Clothing Official

Talk to her to hand over any clothing on hand (2nd option) or
change your clothes. (maximize relationship (999) with other felynes
to get new costumes). Joined after you acquire one piece of

clothing.

No. 20
歌姫
Songstress
Complete "歌姫と歌作り".
No. 21
館長
Chef Librarian
Guild on Rank 2. Found in the underground cave. Talk to him to
archive the rare items that you obtained (Lost umbrella, etc.)
No. 22
モガ
Moga
No. 23
マツリ
Matsuri

After creating Altar Lv1. Talk to him to have a feast at the end of day


(will end the day if in the 1/2 half of day)

No. 24
園長
Park Director
Complete "ぽかぽかプーギーパーク開園". Talk to him to start racing.
No. 25
占い師
Chef Librarian
Complete "ぽかぽかプーギーパーク開園".
No. 26
マルチ
Maruchi
No. 27
ネコート
Nekhoto
After having all fellow Felynes, he will appear in front of the altar.
No. 28
ネギ
Negi
Complete "草むしり". Pick up all the grass on the ground twice.
No. 29
シソ
Shiso
No. 30
ピンク
Pink
No. 31
シイタケ
Shiitake
No. 32
スイカ
Suika
No. 33
リール
Reel
No. 34
フック
Hook
No. 35
ブルー
Blue
No. 36
ロッド
Rod
No. 37
ルアー
Lure
No. 38
ミルク
Milk
No. 39
ケイコ
Keiko
No. 40
マシロ
Mashiro
No. 41
ヒナ
Hina
No. 42
レミィ
Remyi
No. 43
ルナ
Luna
No. 44
サファイア
Sapphire
No. 45
アンバー
Amber
60px
No. 46
ウルシ
Ulshi
No. 47
トレニャー
Trenya
No. 48
ニャーブル
Nyabul
No. 49
ツバキ
Tsubaki
No. 50
ホワイト
Howit
No. 51
イエロー
Yellow
No. 52
ギギ
Gigi
No. 53
アニス
Anis
No. 54
クッキン
Cooking
No. 55
オレガノ
Oregano
No. 56
シナモン
Shinamon
No. 57
スパイス
Spice
No. 58
ショウ
Shyou
No. 59
イオ
Io
No. 60
スミ
Sumi
No. 61
モク
Moku
No. 62
テツ
Tetsu
No. 63
ソル
Sol
No. 64
ネロ
Nero
No. 65
アリア
Alia