Lost Planet 2 (ロストプラネット2) is a third-person shooter video game developed and published by Capcom. The game is the sequel to Lost Planet: Extreme Condition, taking place ten years after the events of the first game, on the same fictional planet. The game was developed for the PlayStation 3, Xbox 360 and Microsoft Windows. Originally set to be released in early 2010, Capcom delayed the game's consoles release to May 11, 2010 in North America and Europe, May 13, 2010 in Australia and May 20, 2010 for Japan, and the Microsoft Windows version was released on October 12, 2010.
Relationship with the Monster Hunter Series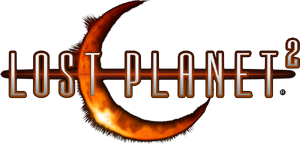 Lost Planet 2 made a collaboration with Monster Hunter.
Lost Planet 2 x MH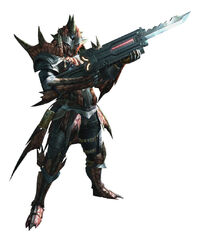 The collaboration was announced on April 15, 2010. The main character used in Lost Planet 2 can use the Rathalos Armor from Monster Hunter 3. It is named as "Monster Hunter Armor" in the English version of Lost Planet 2. This download is exclusive to the PS3 version and is not available on the XBox 360 and PC versions of the game.
This was previously an exclusive downloadable content for Japanese PSN, but was later made available to Western territories for free late in May on PSN.[1]
Gallery
External Links
Ad blocker interference detected!
Wikia is a free-to-use site that makes money from advertising. We have a modified experience for viewers using ad blockers

Wikia is not accessible if you've made further modifications. Remove the custom ad blocker rule(s) and the page will load as expected.