Kieru (Japanese キエル) is the eldest daughter of a research group within Mezeporta Square.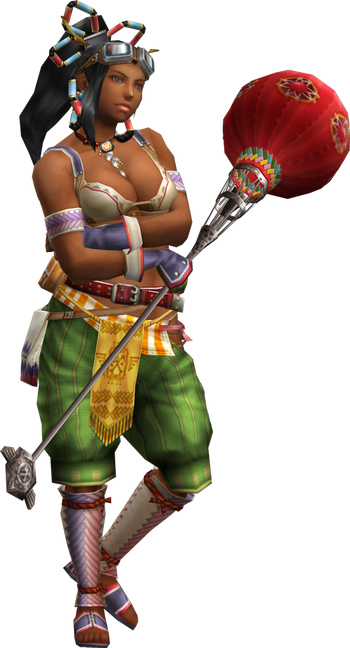 Personality
She is a person that feels indebted to all who help or service her.
Background
Being the oldest of all her siblings, Kieru is now the chief of the caravan that her family has left behind for her. She keeps track of all activities that go on in the caravan and leads them on to be successful in the world. Kieru helps out hunters when she can, including when hunting down Laviente.
Appearance
Kieru wears her hair in a pony tail, carries a staff that resembles a hot air balloon, and wears clothing that resembles the caravan that she is in control of.
Sources
Ad blocker interference detected!
Wikia is a free-to-use site that makes money from advertising. We have a modified experience for viewers using ad blockers

Wikia is not accessible if you've made further modifications. Remove the custom ad blocker rule(s) and the page will load as expected.