Ad blocker interference detected!
Wikia is a free-to-use site that makes money from advertising. We have a modified experience for viewers using ad blockers

Wikia is not accessible if you've made further modifications. Remove the custom ad blocker rule(s) and the page will load as expected.
 !
Monster Hunter Frontier Online: Control Settings
Note: Disregard the Gamepad controls
General Control - System Control

**1: Also Item Set Selection
**2: TURN PAGE C: Will turn your inventory pages to the right (Down in Page #), TURN PAGE D: Will turn inventory pages to the left (Up in #)
**3: Couple of usage ①When "Item Box Menu" open - "Tab" is pressed (It rotates your character left and right and move camera up and down) ②And other menu such as
"The Blacksmith Menu" - it moves the viewed item/armor image.
edit
Japanese Version Layout

GENERAL CONTROL

SYSTEM CONTROL
GENERAL ACTION
GAMEPAD
KEYBOARD 1
KEYBOARD 2
SYSTEM
GAMEPAD
KEYBOARD 1
KEYBOARD 2
edit
Analog Stick Settings - Side Bars



Test
( Activate this then press buttons to test.)

Exit Settings Without Saving
(Changes are lost after Client reload.)
Mouse Settings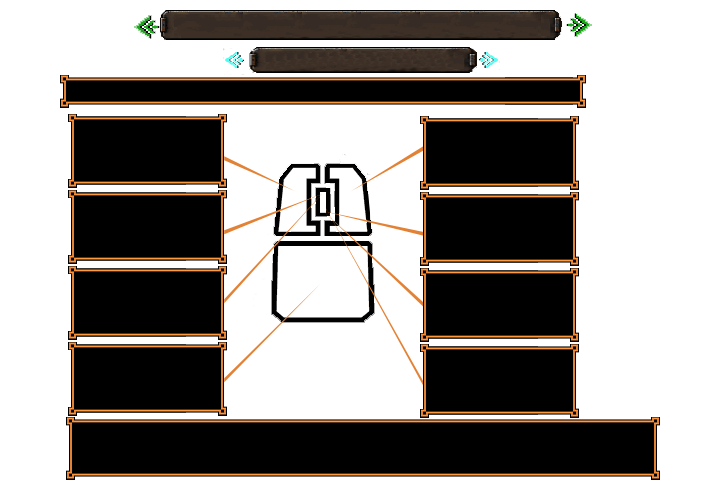 Control Pad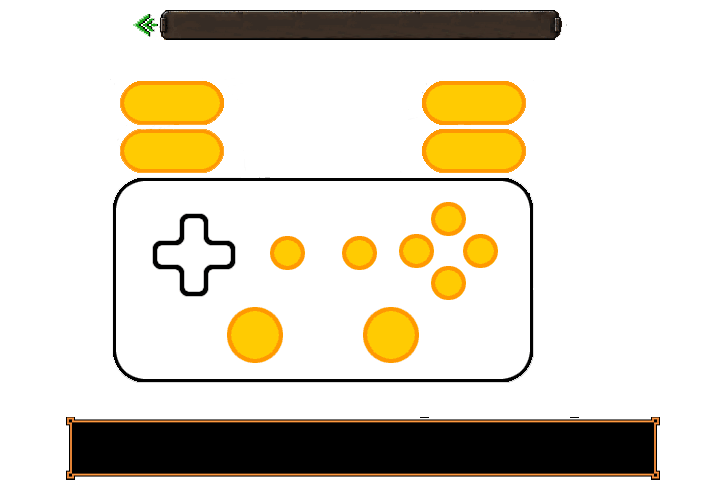 Sword & Shield - Great Sword
SWORD AND SHIELD
GAMEPAD
KEYBOARD 1
KEYBOARD 2
GREAT SWORD
GAMEPAD
KEYBOARD 1
KEYBOARD 2
Slash Attack (In Series)
Button 15
Numpad 8
Vertical Attack
Button 15
Numpad 4
Vertical Jump Slash
Button 13
Numpad 4
Charged Attack
Button 13
Numpad 2
Left Horizontal Long Slash
Button 3
Numpad 5
Right Swing
Button 14
Numpad 5
Left Horizontal Short Slash
Button 14
Numpad 6
Front To Back Vertical Swing
Button 3
Numpad 8
Block
Button 9
Numpad 1
Kick
Button 5
Numpad 6
Block
Button 9
Numpad 1
Hammer - Lance
HAMMER
GAMEPAD
KEYBOARD 1
KEYBOARD 2
LANCE
GAMEPAD
KEYBOARD 1
KEYBOARD 2
Swing Attacks (In Series)
Button 15
Numpad 8
Frontal Stab (In Series)
Button 15
Numpad 5
Short Left Swing
Button 14
Numpad 5
Diagonal Attack (In Series)
Button 13
Numpad 8
Kick (Unsheath Only)
Button 5
Numpad 6
Charging Attack
Button 14
Numpad 4
Charged Attack
Button 13
Numpad 4
Block
Button 9
Numpad 6
Bowgun - Dual Sword
BOWGUN
GAMEPAD
KEYBOARD 1
KEYBOARD 2
DUAL SWORD
GAMEPAD
KEYBOARD 1
KEYBOARD 2
Melee Attack
Button 3
Numpad 8
Slash Attacks (In Series)
Button 15
Numpad 8
Load/Reload Selected Bullets
Button 14
Numpad 4
Forward Stab /w SideSlash
Button 13
Numpad 5
Shoot
Button 15
Numpad 5
Diagonal Leftward Slash
Button 14
Numpad 4
First Person View
Button 9
Numpad Alt
Diagonal Rightward Slash
Button 3
Numpad 6
Kick (Unsheath Only)
Button 5
Numpad 1
Demonization Mode
Button 9
Numpad 2
Long Sword - Hunting Horn
LONG SWORD
GAMEPAD
KEYBOARD 1
KEYBOARD 2
HUNTING HORN
GAMEPAD
KEYBOARD 1
KEYBOARD 2
Vertical Slash (In Series)
Button 15
Numpad 8
Superpound Vertical
Button 15
Numpad 8
Left Slash w/ Backstep
Button 3
Numpad 4
Forward Nick Attack (In Series)
Button 13
Numpad 5
Frontal Stab
Button 13
Numpad 5
Diagonal Leftward Swing
Button 14
Numpad 4
Spirit Slash Attack (In Series)
Button 14
Numpad 6
Diagonal Rightward Swing
Button 3
Numpad 6
Kick (Unsheath Only)
Button 10
Numpad 1
Recital Mode/Normal
Button 9
Alt
Play First Note
Button 13
Numpad 8
Play Second Note
Button 3
Numpad 4
Play Third Note
Button 14
Numpad 6
Play Fourth Note
Button 15
Numpad 5
Gunlance - Bow
GUNLANCE
GAMEPAD
KEYBOARD 1
KEYBOARD 2
BOW
GAMEPAD
KEYBOARD 1
KEYBOARD 2
Frontal Stab (In Series)
Button 15
Numpad 8
Melee Slash Attack (In Series)
Numpad 8
Upward Swing
Button 13
Numpad 5
Shoot/Charged Shot
Numpad 5
Shell Shot (In Series)
Button 14
Numpad 6
Load Selected Coating
Numpad 6
Block
Button 9
Numpad 4
Aim
Alt
Charged Shot (During Block)
Button 13
Numpad 6
Reload (During Block)
Button 14
Numpad 5