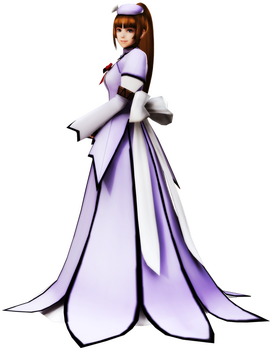 Personality
Efi is said to be a very sensible person.
Background
Not much is known about her past, however, she is known to be the one in charge of Mezeporta Square. This means she takes a lot more responsibility compared to the other Guide Daughters.
Appearance
Efi is a brunette who usually wears a light purple and white dress.