Annette (Japanese アネット) is one of the many Guild Receptionists found within Mezeporta Square. She is apart of Mezeporta's Guide Daughters.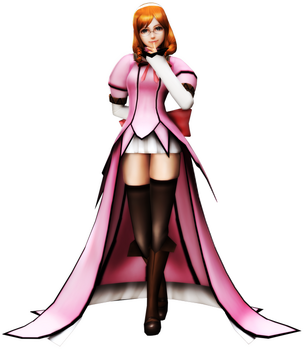 Personality
Annette is a very sensible person with a soft personality.
Background
Not much is known about her past, however, it is said that not too many people actually talk to Annette. Why that is, is unknown.
Appearance
Annette wears a bright pink dress and has orange hair.